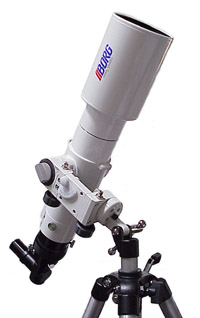 Ultra-light Portability To Go!
Economy starter systems -- 76mm Achromat or 100mm Achromat systems.
Use it with the standard lightweight turret and eyepieces or add your own diagonal and eyepieces to the 2" capable OTA.
Use it with the included ultralight tripod or any standard camera tripod.
User-detachable objectives make airline travel easy and upgrading a snap.
Dozens of accessories available.

Borg 100ED SWII