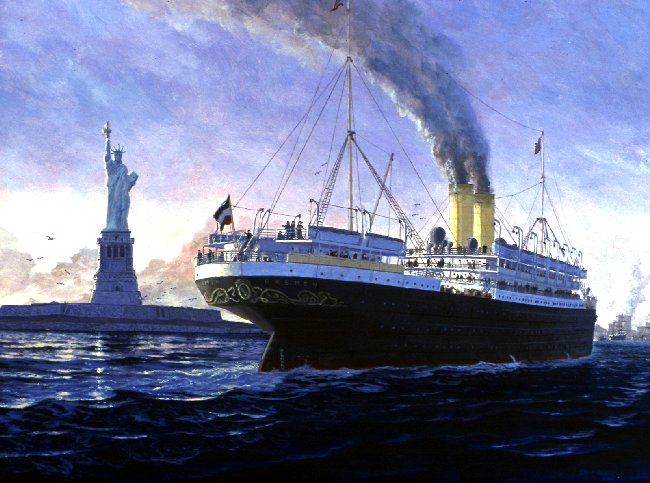 99-048 "S.S. Bremen - A Journey Ends, A Journey Begins"
1999, Acrylic on Illustration Board

By no means the largest or fastest steamship in the world, the aging German liner Bremen here makes yet another unheralded arrival in New York. It is February, 1911, and no one is much impressed with this older vessel. No bands play, no throngs watch from he shore - this is a typical day here, a typical ship. A later Bremen will be famous in the thirties - but not this, her elder namesake. To the immigrants lining her decks, this Bremen is however the most important ship ever built; it has carried a mostly immigrant host to new lives in the new world, a voyage that will change their lives forever. Among the passengers are three women seen at the stern; they will prosper in America, and one of their grandsons will commission this painting to honor the end of one journey, and the start of another. This painting is the third of three scenes (2 of which are presently finished) of this crossing (see also 00-018).
Chris Butler