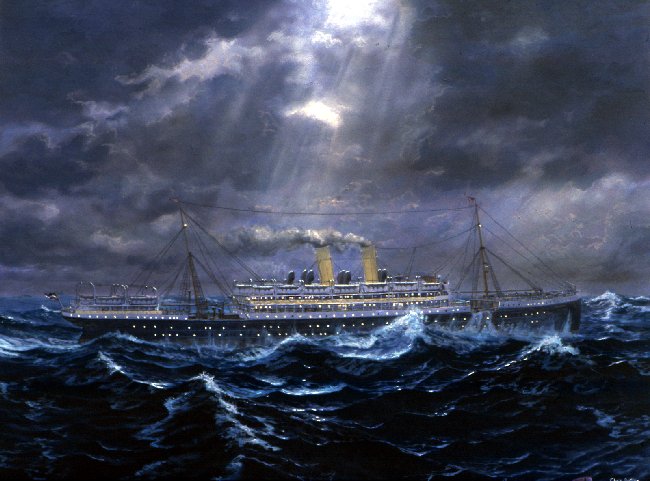 00-018 "S.S. Bremen - the Passage"
"2000, Acrylic on Illustration Board

This was the middle piece in a three-painting set illustrating the 1911 voyage of the German steamer Bremen to America. The grandson of one of the passengers wanted to commemorate his family's crossing, and this central panel shows the perilous time when the Bremen was in mid-ocean. This was a winter crossing, and the seas were high and the winds bitter and fierce. Passengers would seek shelter within, trying to keep their mind off the danger that rolled the decks ominously beneath their feet. Overhead, though, there is a slight break in the cloud - some light reminds us that the sun still exists, and that there is hope. A distant shore and a new life awaits these intrepid immigrants once this frightful passage is done.
Chris Butler